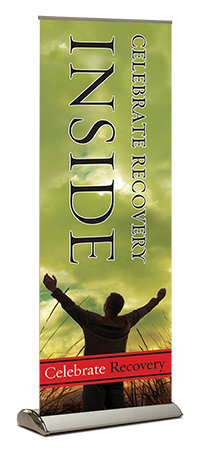 BANNER STANDS
The purpose of a banner stand is to help promote a brand or make a statement. It is an advertising medium that effectively reaches large audiences. Today banner stands are one of the best advertising mediums that many companies are relying on for marketing and promoting products. Banner stands are versatile in use and can be used for a multitude purposes. We offer a variety of banner stands such as our Standard, our Rollstar, and our Premium. We also offer customized banner stands and will work with you every step of the way to create your vision according to your exact specifications. Banner stands are a hugely popular form of advertising and can easily be spotted at events, malls, exhibitions, promotional campaigns, corporate offices and more.
Banner Stands from A New Sign are retractable, making them easy to transport and assemble. At A New Sign our banner stands are loaded into a self-contained spring cartridge that not only protects the graphic, but makes the entire operation hassle free.
Banner stands from A New Sign are stylish and worthy of your investment. Clients have found using our banner stands perfect for exhibitions, trade shows, and product launches. Banner stands from A New Sign are also very popular as a display tool at stores, malls, conventions, and theatres. Clients have access to banner stands that fit their budget and size requirements. If we don't what you are looking for, you have the option to customize your own personal banner stand with the help of our online design feature. With A New Sign, make your banner stands exactly as you need them.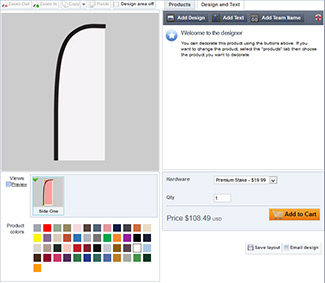 Experience Anewsign's powerful and easy to use online designer to create your very own designs on a variety of products.
Upload your own images or vector art or use any of the print ready graphics available in our stock art library.
When you're satisfied with your design, use our secure check out process and we'll begin creating the products with your exact designs.